About us
Association of Finnish Local and Regional Authorities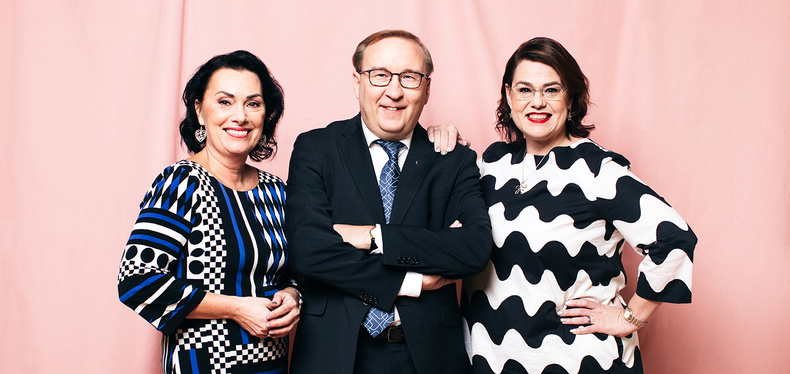 A powerful advocate for all Finnish municipalities, the Association of Finnish Local and Regional Authorities promotes local self-government and the modernisation of municipal services.  
The Association's core tasks are to advance the interests and development of municipalities and their partner organisations and to provide services for them. The Association brings the voice of municipalities and the entire local government sector to social debate and decision-making. Our strength lies in multidisciplinary competence and a broad understanding of all aspects of local government work.
The Association employs a staff of about 170 people, who are mostly in expert positions. Our main office, the House of Municipalities, is located in Helsinki. The Association provides services in Finland's two national languages – Finnish and Swedish.
Membership 
All Finnish municipalities, in total 310 (2020), are members of the Association. We also provide services to and cooperate with Finnish hospital districts, regional councils and joint municipal authorities.
Administration 
The Association has a chief executive officer and two deputy managing directors, who together with the unit directors and HR and strategy managers form the extended executive board.
Minna Karhunen, CEO
Timo Reina, Deputy Managing Director
Hanna Tainio, Deputy Managing Director
Decision-making
The Association has the following political organs:
the Delegation
the Board
electoral district assemblies
the Delegation of KT Local Government Employers
advisory committees
The Delegation and the Board consist of representatives of local authorities and have 76 and 15 members, respectively. The results of the municipal elections, held every four years, determine the political composition of the Board.
Chair of the Board: Joona Räsänen (Social Democratic Party)
1st Deputy Chair: Sari Rautio (National Coalition Party)
2nd Deputy Chair: Tapani Tölli (Centre Party)
KT Local Government Employers is part of the Association and deals with labour market matters and issues relating to working life improvement.
The Association has two advisory committees. The Advisory Committee for Small Municipalities ensures that the Association takes account of the special needs of small municipalities in its work. The Advisory Committee for Swedish-speaking Municipalities oversees that the Association provides services in Swedish to Finland's Swedish-speaking and bilingual municipalities.
Financing 
The Association's operating expenses and that of KT Local Government Employers total around -EUR34 million. The expenses are financed through membership fees, service charges, payment contributions, proceeds from product and service sales, project finance revenue, rental income, investment income and dividends from subsidiaries.
Subsidiaries 
The Association's subsidiaries engaged in business activity:
FCG Finnish Consulting Group: http://www.fcg.fi/eng/
Publishing company KL-Kustannus Oy
Service company Kuntaliitto Palvelut Oy
KL-Kuntahankinnat Oy, a joint purchasing body for local and regional government: http://kuntahankinnat.fi/en
Kuntatalo Oy, the House of Municipalities