Good Living Environment
13.11.2017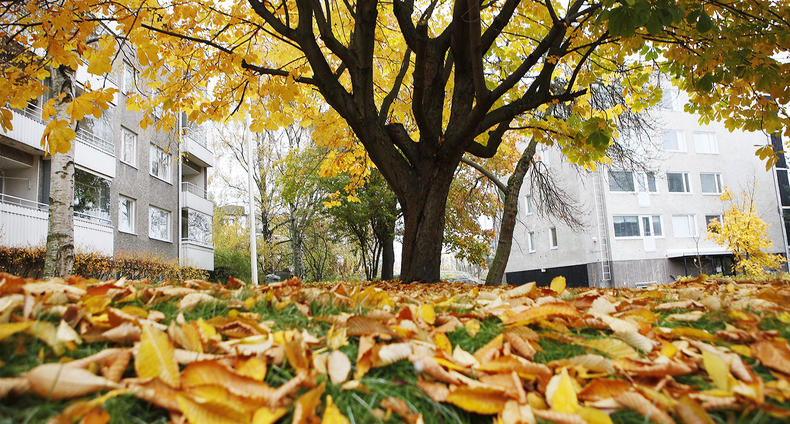 Local authorities are responsible for land use planning and building supervision. Participation in local affairs and the voice of community members are safeguarded both in the preparation of plans and in decisions.
Municipal housing policy, public building, the maintenance of the transport infrastructure, public transport, parks and outdoor areas also affect the living environment. The key objective of municipal housing policy is to promote the development of good living environments and the housing of all population groups.  Local authorities have taken an active role in public building and construction to ensure adequate facilities for their service provision.
Local authorities are responsible for street maintenance and the maintenance of parks and outdoor areas. They also organise public transport in their own area.
Municipal utilities owned by the local authorities and, more rarely, private corporations are responsible for the water supply and sewage systems. Almost 90 percent of the population have access to municipal water supply. They pay water and wastewater charges which cover the costs.
In many areas, local authorities are responsible for the distribution of electricity and district heating and the very biggest local authorities even have their own energy production companies. Consumers can often choose between two or more competing electricity suppliers. In the biggest cities up to 90 percent of all buildings are covered by the district heating network.
Local authorities are responsible for municipal waste management in their areas. Real estate properties are required to join the municipal waste transport system. Households generate approximately 200 kg of waste per resident per year. Today, about 40 percent of this waste can be recycled. Local authorities are responsible for the disposal of household-generated hazardous waste.
Local authorities grant environmental permits, monitor the state of the environment and control functions affecting the state of the environment. They promote sustainable development and compile regional Agenda 21 programmes.