To the Members of the European Parliament and the Committee of the Regions
Views of the Association of Finnish Local and Regional Authorities on the Proposal for a Directive of the European Parliament and of the Council amending Directive 2009/33/EU on the promotion of clean and energy-efficient road transport vehicles
The Association of Finnish Local and Regional Authorities welcomes the proposal's main objective to promote clean vehicles in public procurement through a variety of procurement methods. The Association stresses, however, that the proposal's definition of clean vehicles is too narrow.
The proposed directive's definitions of clean vehicles and their target share are extremely ambitious from a Finnish perspective both in the case of light- and heavy-duty vehicles. What is more, they are unrealistic and threaten to increase public procurement costs unreasonably. A high purchasing cost of vehicles would also strain the service itself, for instance the supply of public transport. To give an example, the proposal's target for small-sized buses and taxi vans used for passenger transport in municipalities would mean that by 2025 over a third of the fleet should be powered by electricity or hydrogen. This is not a realistic goal.
The definition of clean vehicles should be based on evaluation and comparison of the life cycle impacts of vehicle technologies (well-to-wheels) and on an objective measurement of emissions in real driving conditions. In the proposed directive, however, procurement criteria are based solely on CO2 emissions during vehicle use without a life cycle evaluation (tank-to- wheels). The use of the tank-to-wheels principle excludes passenger cars and vans running on biogas and other sustainably produced biofuels from the definition of clean vehicles. This very narrow approach will make the proposal incompatible with the obligation concerning alternative propulsion distribution. It is also in conflict with the Commission's own objectives of increasing the use of biogas and other biofuels for transport.
The Association of Finnish Local and Regional Authorities considers it highly important that high blend biofuels (including biogas) be included in the definition of both light- and heavy-duty clean vehicles. This would give the best effects on emissions also at EU level, providing more options for local and regional public purchasers.
Public contracting entities should have the discretion to decide on the most cost-effective solution with regard to the needs, problems and ambitions in local transport, in order to avoid inappropriate, expensive solutions. Procurement should also always consider the purpose of use: both rarely used special vehicles and vehicles used on a daily basis are needed. In terms of emissions, the key point is not the number of vehicles, but their mileage. The proposal's categorical requirements are also in conflict with the EU principle of subsidiarity.
For further information, please contact: Johanna Vilkuna, Transport Adviser (tel. +358 40 869 7836, johanna.vilkuna@kuntaliitto.fi) and Kalevi Luoma, Energy Engineer (tel. +358 9 771 2556, kalevi.luoma@kuntaliitto.fi).
ASSOCIATION OF FINNISH LOCAL AND REGIONAL AUTHORITIES
Timo Reina

Deputy Managing Director

Jarkko Huovinen

Director, Regions and Urban Development
For more information, you can contact our specialists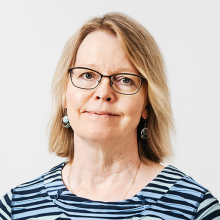 +358 9 771 2104, +358 40 869 7836
Responsibilities
transport policy
community transport planning and control
passenger traffic