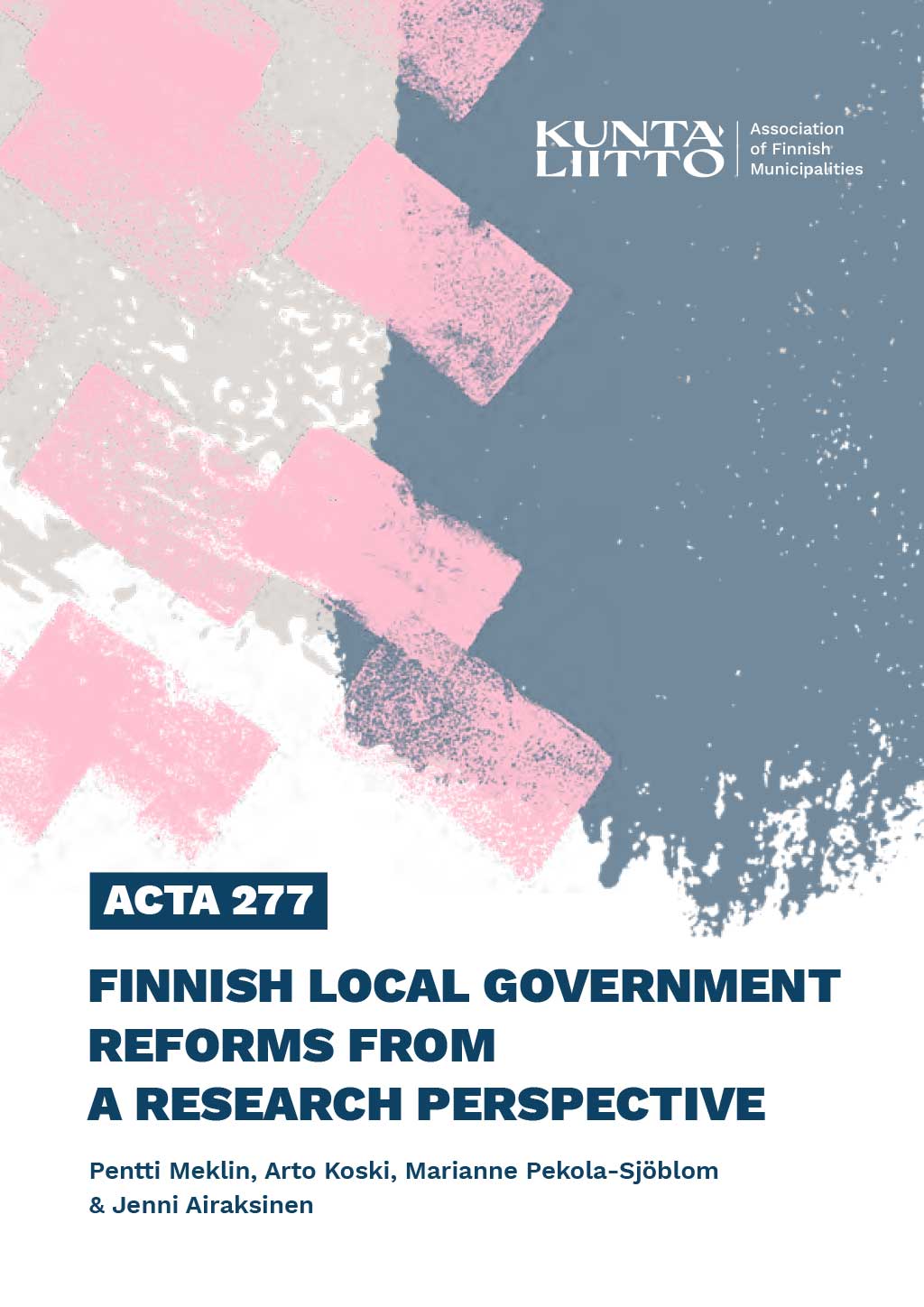 Description
The past decades have seen many efforts to reform the Finnish local government. One government after another has sought to modernise municipal structures and services by undertaking more or less successful reforms. In order to determine the outcomes and consequences of these reform projects and to support municipal renewal, the Association of Finnish Local and Regional Authorities has since 1995 coordinated research programmes that have aimed to generate systematic and comparable research data on the consequences of various reforms, both past and ongoing, in cities and municipalities and of reforms carried out by the local authorities themselves.

This is the final report of the ARTTU2 Research Programme carried out between 2014 and 2018. The report
- compiles and summarises key parts of the studies conducted not only within this programme, but also within the Evaluation Research Programme ARTTU and the Finnish Local Government 2004 Research Programme;
- summarises how municipal residents, decision-makers and municipal personnel have experienced the ongoing reforms and the previous local government reforms that have taken place in different ways;
- analyses the observations and lessons learnt from this and from the previous research programmes; and
- gathers thoughts about the future of municipal reforms.

The ARTTU2 Research Programme evaluated ongoing reforms from the perspectives of the 40 local authorities that participated in the research.

This final report sheds light on the different aspects of modernising local authorities by looking into several reforms and drawing on a variety of data. Based on scientific information, what conclusions can we draw from the reforms? The researchers wish to use this information to challenge the people and organisations working on municipal renewal and development at both local and national levels to learn from the reforms
undertaken so far and to use the information gained for the benefit of future reforms.
Publisher
Suomen Kuntaliitto