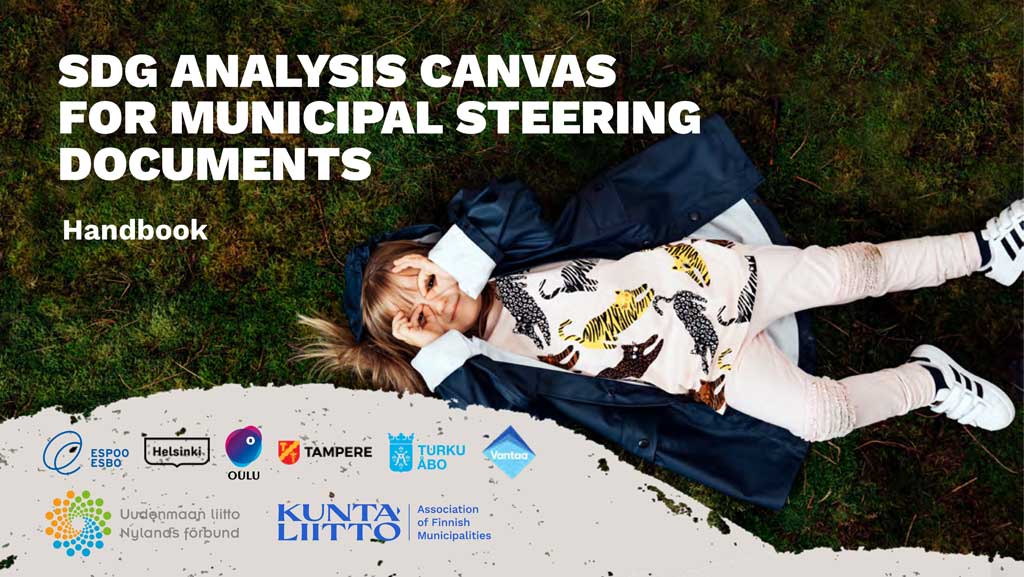 Description
The SDG analysis canvas for municipal steering documents is a tool for examining different programmes and plans from a sustainable development perspective. The SDG analysis canvas is based on the SDG Impact Assessment Tool of the Gothenburg Centre for Sustainable Development.

The City of Helsinki further developed the SDG IAT to create a tool specifically suited to its organisation for the purpose of analysing its steering documents and service plans. The project group for the strategic management of the SDG network for Finland's six largest cities (Helsinki, Espoo, Tampere, Vantaa, Oulu and Turku) has further developed the SDG analysis canvas so as to empower Finnish municipalities and cities worldwide to analyse their steering documents within the SDG framework.

This handbook provides a pragmatic description of the different stages and issues to be taken into account when using the SDG analysis canvas.

Publisher
Association of Finnish Local and Regional Authorities