Take full advantage of experimenting — Get better results with a guide for the mentors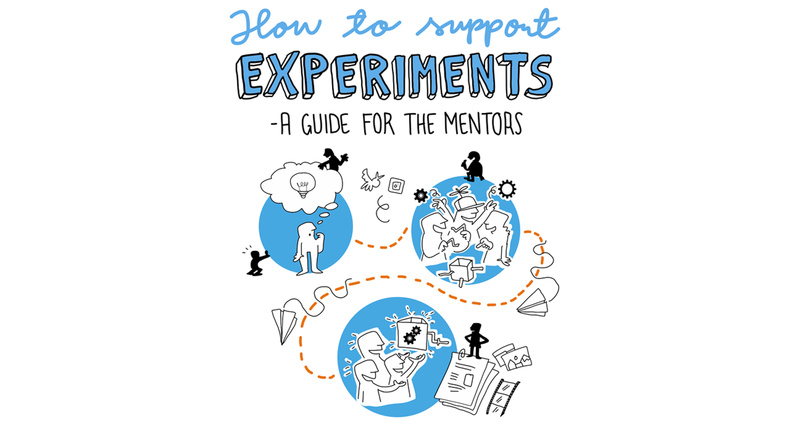 In a world full of complex challenges, solutions born on the designer's table alone will not work. That is why we increasingly need to take swift action — developing by experimenting, also in the public sector. For gaining the best results from the trials, those conducting the experiments need the backing of mentors. The publication 'How to support experiments — a guide for the mentors' issued today on xx January 2019 is for them.
This guide is primarily intended for the supporters of experiments in the public sector. It has been compiled by the Experimental Finland project of the Prime Minister's Office and the 'Me Uskaltajat' (Courage to experiment) programme of the Association of Finnish Local and Regional Authorities. The guide delves into the different forms of supporting experimentation, which are divided into four themes: initiating and conducting an experiment, communications, utilisation and effectiveness of experiments, and procurement and funding of experiments.
The guide will help the mentors steer the trials to a better conclusion and to avoid the pitfalls of experiments. An experimental culture enables agile transformation that utilises resources efficiently and where failures are learnt from, outcomes are shared, and evidence-based development is possible. Mentors are needed to provide clarity, act as coaches and offer encouragement for experiments so that they reach their full potential.
One of the policies in the Government Programme of Prime Minister Sipilä is to introduce an experimenting culture. The aim has been to create innovative solutions for developing our society and various services, encourage proactivity and entrepreneurship, strengthen regional and local cooperation and promote citizen-driven ways of working. An experimental culture as an aim included in the Government Programme has been unique on a global scale. The wider aim is to make Finland the world's best environment for innovating and experimenting by 2025.
Experiments can be conducted by municipalities, companies, associations, foundations, research organisations, educational institutions and central government, as well as by private persons. An experimental culture is an operating model that permeates society as a whole, challenging old structures, striving for new innovative solutions and demanding changes to attitudes. For trials to fully blossom, those conducting the experiments need the backing of mentors.
For more information, you can contact our specialists