Promoting wellbeing for municipal residents
Municipalities are building their own future: they shape their operating environment through their actions and choices. Self-governing municipalities promote a sense of belonging, well-being and vitality in the community. 
Well-being is essentially linked to vitality. The well-being of municipal residents creates a basis for a vital municipality. Effective opportunities for municipal residents to participate and exert influence increase wellbeing. 
Municipal residents look after their own wellbeing and health as well as that of people around them, as long as possible within their capabilities. The people themselves promote the community's wellbeing.
Municipal residents and their needs and wellbeing are at the heart of how local government works. The focus is on a culture of caring, sense of safety and people's opportunities to exert influence. The feeling of safely comes from traffic arrangements, crime prevention, good air quality and a clean and peaceful living environment. Safety is also promoted by sufficient high-quality services, secure electronic services, communal interactions and safety networks, and a safe working environment.
Local authorities do their share to improve the wellbeing of local residents. They offer opportunities for an active and good life in a safe and pleasant living environment. Local authorities ensure a clean and healthy environment to live in and a wide range of recreational activities.
Promotion of wellbeing covers a broad agenda and requires cross-administrative cooperation. The wellbeing of municipal residents is linked to education, sports, food and cultural services, land use planning, water services, the environment, traffic arrangements and many other functions delivered by local authorities.
Local authorities collaborate with volunteers, communities, NGOs, enterprises and parishes to promote wellbeing. They provide support for various associations and NGOs, which organise activities and events for local residents.
Municipalities' work in the area of wellbeing is in transition. Finland is undergoing a health and social services reform, which will transfer the responsibility for organisation of some services (mainly health and social services) from municipalities to regional actors. Municipalities will continue to have responsibility for promotion of wellbeing, but prevention will take precedence over corrective action. In the next few years, the focus will be especially on strengthening cross-administrative and multidisciplinary cooperation, developing the skills of different professional groups, and creating an environment that induces wellbeing. Local authorities will cooperate closely with the new self-governing regions known as counties, and enable and coordinate also other actors' work in the area of wellbeing promotion.
For more information, you can contact our specialists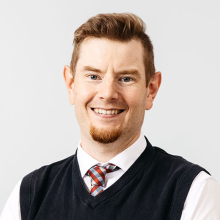 +358 9 771 2749, +358 50 564 6622